On Writing: You Don't Need A Fancy Desk
On Writing: You Don't Need A Fancy Desk
I've been doing a bit of woodworking the past month, building a coffee table with a removable top for storing Lego and other toys. I've never done a major woodworking project in my life and certainly never built furniture. But the kids got a bunch of Lego for Christmas and I thought they needed a nice surface play on, so I figured why not. Also, Lego tables to purchase go for $100 at the cheapest. I figured I'd be able to make something for less than that.
My "workshop" isn't much to speak of. I do my work in my basement, unorganized and chaotic. My tools have no home, really. They are on a pile in the floor. I had never used my table saw before this project.
However, if I decided I'd have to wait until I had a proper workshop I'd never built anything at all. You don't need fancy tools to do something. YOU. JUST. NEED. TO. START. I started and this is what I accomplished: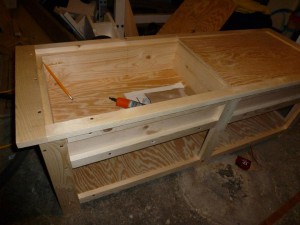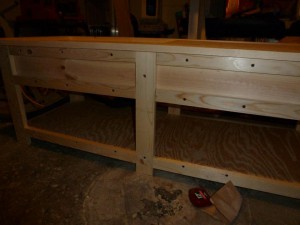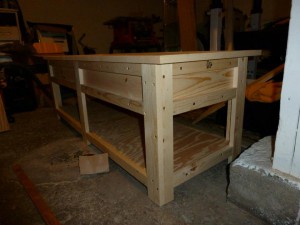 Not perfect, but certainly not bad. Anyway, it's the same with writing. You don't need fancy toys. You don't need that Macbook Air. You don't need that beautifully large desk inside the rotunda of that gorgeous Victorian home. You don't need absolute silence, or the kiss from a unicorn under a rainbow. To write all you really need is to begin.
It could be a napkin in the coffee shop. It could be the back of the mortgage bill while you are lying in bed, unable to sleep. It could be at your laptop on your lunch break at work. It could be any or none of these things, so long as you just write.
You don't need a fancy desk. Heck, you don't even need to know what you're doing. I didn't, and things turned out okay.