An Update On The Lego Table
An Update On The Lego Table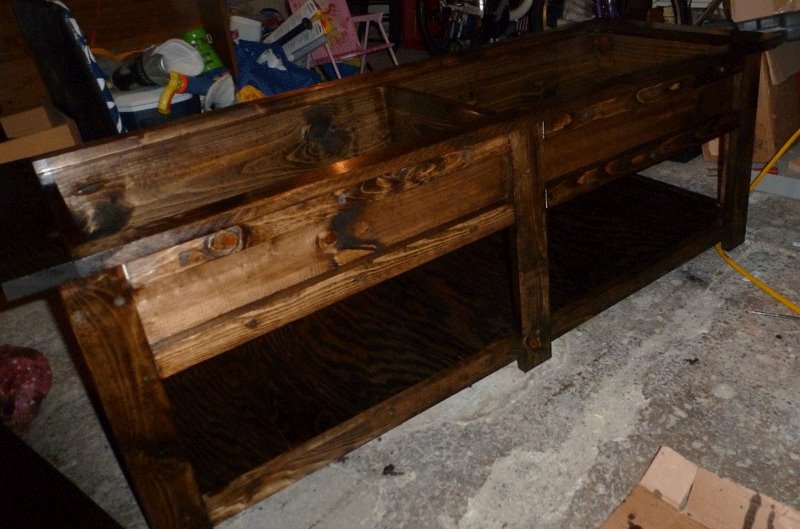 Here is an update to the Lego coffee table I've been building. It probably should have been finished early this month, but was derailed by me getting sick a bunch of times in January and February. This is a photo of the table, without the top panels.
Stain and one coat of poly have been applied. I'll apply one more coat of poly tonight and then affix the Lego plates to the top panels and I'll be done.
It has been a really fun project and I'm proud I've been able to pull it off. As for how good of a job I've done, I don't think I can accurately assess that. I've been too close to the process. I've seen how the sausage has been made, and it hasn't been all that pretty.