Writing Spaces
Writing Spaces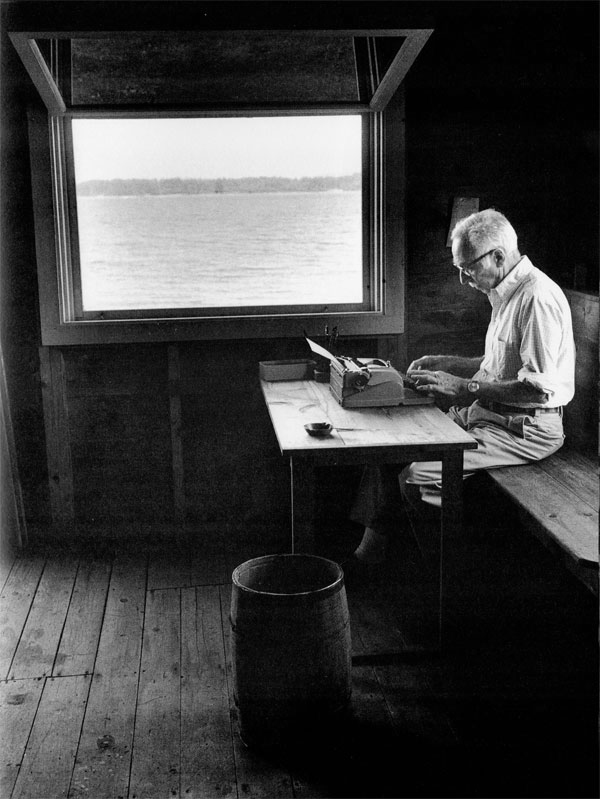 A photo of writer E. B. White's writing space, via Terri Windling's lovely blog. Care to see more wonderful writer's spaces? Head on over to F.C. Malby's blog post on writing spaces.
But let's go back to the photograph. I could absolutely bang out a novel on a typewriter in a salty old boat house. Just wake up from a quiet night's sleep, boil up a cup of tea, and set to work. No distractions. No INTERNET.
I could do this. Editing that novel using only a typewriter, now that is another adventure entirely.