The Love of Comic Books
The Love of Comic Books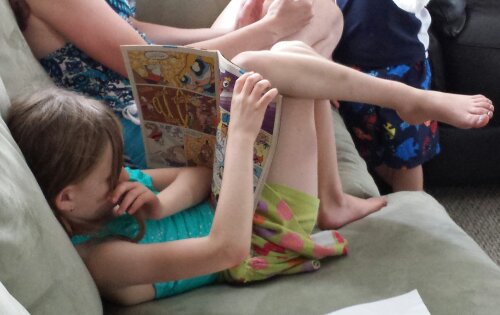 Thursday night I introduced my 7 year old daughter to the Powerpuff Girls television show on Netflix.  Later that night I remembered I had, back in the day, bought a ton of the Powerpuff comic books for my wife. 
Saturday morning I went up to the attic to see what I could find. I wound up bringing down 60 or so issues. I figured they would entertain her for a good while.  Well, it is now Sunday night and she had read every single issue. 
So yeah,my girl likes comics add much add I did as a kid. I could not be happier.