The Kids Are Away So The Cats Will Play
The Kids Are Away So The Cats Will Play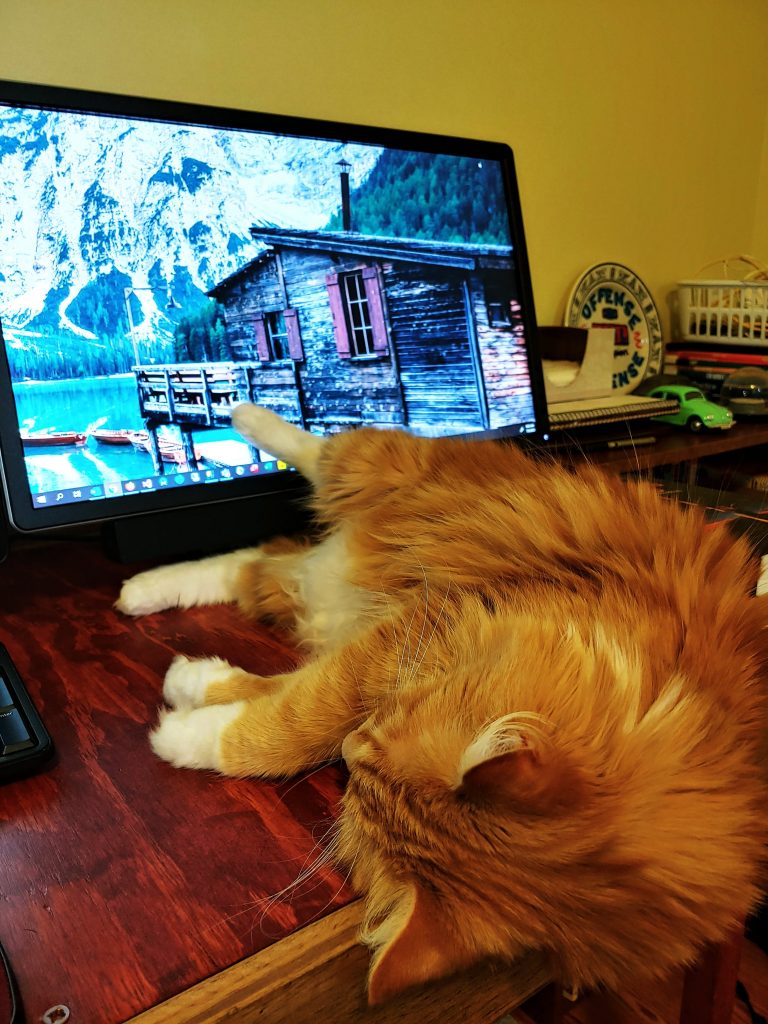 My kids went back to school yesterday (Tuesday, 8/26/2020) wearing masks and all. This is what we chose for a couple of reasons. First, the school seems to have a good plan to keep the kids safe as possible, keeping them distanced and wearing their masks. Second, trying to teach them at home in March just didn't work out well. Anyway, the school sent every kid home with a chromebook on the first day, so if things get locked down again each kid will have technology to learn from home.
I've been working from home since March and will be doing that through the end of the year, most likely. When I first started working from home, our cats liked to hang around with me. Eventually I set up shop in a room we had in our finished basement. The cats followed me, but grew bored of it I think.
I've noticed the last few days, however, that the seem to be clinging to me a little closer. Maybe it's because the kids are at school. As you can see from the photo above, it makes it a bit more challenging to work.