A Perfect Opening Day for Fall Soccer
A Perfect Opening Day for Fall Soccer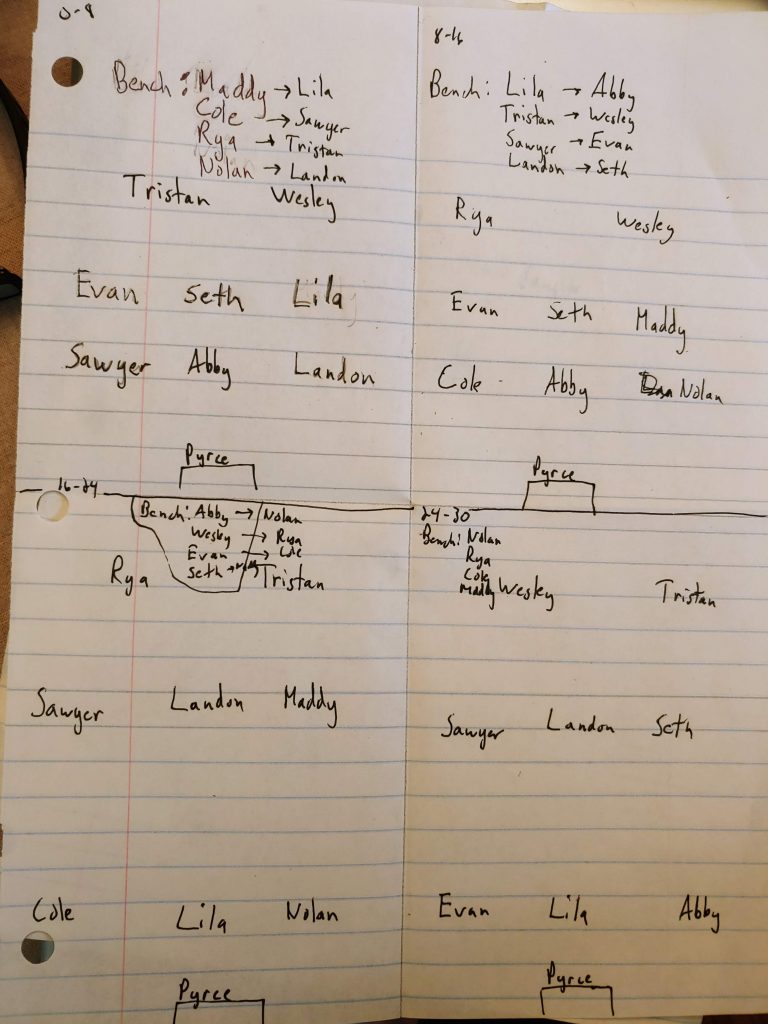 Our first game of the Fall season, and the first game for many of these kids in nearly a full calendar year, wound up a great success. Parents watching the game all seemed to keep at an appropriate social distance from each other and the kids played hard and had fun. And there were no injuries.
The game itself wound up in a tie, which I think is the best possible result. After all the way this season works is that we have 26 kids and we split them in different teams of 13 kids each week and them just play a game. A blowout game wouldn't be fun for everybody. The icing on the cake was that my son scored a nice scorcher of a goal in the first half and generally moved the ball well.
For me it just felt nice to be out there with the kids, and doing my part to put them in places where they'll have fun and be successful. The photo above is my attempt on paper for the first half to get kids as near equal playing time as possible. I think that went well too.
All in all it was a nice Saturday on the cusp of Autumn in Pennsylvania.